Dentists, Practice Owners, Staff & Industry Leaders
Helping You SELL More Implants Daily.
More implants & overdentures. Join IBSC™ - FREE!
(dental practice owners, staff & industry only)
Real Practice Owners Helping You Grow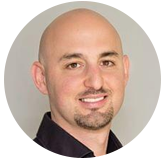 Dr. Greg Olivieri, Owner, Niagara Falls Dental
Dr. Greg Olivieri bought an existing practice in 2011 and has 4X'ed into one of the busiest locations in Niagara Falls.  He is currently booked solid for the next 6 months and has the options to prioritize his surgeries and spend more time with his family.  He is an invaluable member of your network when it comes to dealing with staff, operational and growth issues in high density dental markets.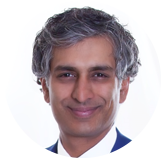 Shamil Radia, Founder, Dentiza, That Smiling Dentist
Shamil Radia is well known for being one of the pioneers of automating big case & cosmetic case growth & conversions through perpetual software and SAAS systems. His has worked with the largest companies across the globe (IBM/Arrow) and is the founder of Dentiza | That Smiling Dentist & The IBSC to solve the exact same problems faced in Dentistry today. He works with Dentists across the globe and regularly contributes to Dental publications.
You are in good company with the Implant Business Study Club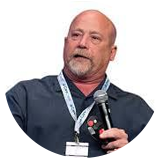 "I love what you guys are doing.  Most Dentists don't do more than 2 implants per month.  You cannot survive modern competition, prices and workload on hygiene alone.  The way you guys reverse engineer the patient decision cycle is exactly the approach you need to grow the cosmetic side of the chair".
- Dr. Howard Farran, Founder, DentalTown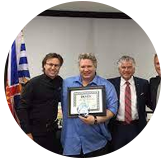 "Before we implemented the education in this system we were doing $140K/mth in billing. We are surrounded by multiple oral surgeons. After 6 months we were doing close to $200K. you need a process and a system to work larger case patients or someone else will.
- Dr. Kyle Nawrot, Owner, Lifetime Dental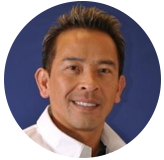 We have been using these strategies for years. This is not a sales pitch. These guys understand exactly how to attract & convert new cosmetic driven patients. Then they go deeper to the internal vs external. The difference in billing $200 vs $20,000 is critical to your year end bottom line.
- Dr. Chuck Le, Owner, 7 Day Dental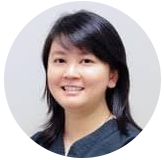 Staff issues will always exist
We all go through staff issues and problems with running our practices. We have 3 oral surgeons with fully packed schedules and new business doesn't solve all problems. Having a process does. Being part of the IBSC has been something we have asked for the last 6 years. We can discuss our problems and see proven solutions by others who are dong the exact same thing.
- Claudia Chan, Owner, Markham Dental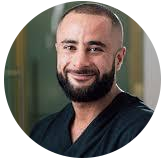 Most of the patients we attract need full arch support/permanent denture replacement.  We balance out our schedule with our transactional patients and ensure we have a rock star process to convert our large cases.  We are in the middle of downtown Toronto so having this process is critical to keeping the lights on. 
- Dr. Ali Khadivi, Owner, Dental Centres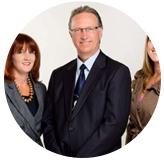 If you are serious about growing the practice, you need to maximize your hourly chair time.  The problem with growth is you are generally blind to what is being said or done at the front desk until you read about it.  It's critical to get the support you need to grow your practice with the right types of patients.
- Dr. Russel Grover, Owner, Markham Dental